This week, Louise McSharry's 'How to be an adult' segment is all about rubbish.
Tom Gaynor, Operations Manager of Recovery and Recycling at Repak, joined McSharry on RTÉ 2FM to discuss the way Ireland recycles, how to use the bins in your home, and the latest recycling rules.
Earlier this month, it was announced that all clean plastic packaging including soft plastic can now be placed in Irish household recycling bins. But what exactly is a soft plastic?
"Soft plastic is essentially anything you can squeeze or scrunch in your hand; it doesn't have a rigid shape," Tom explains.
"Cling film would be in the family of soft plastics," he adds, explaining that they are often used as the light wrapping on food products.
"It's part of an overall tapestry recycling; it's about prevention, reuse - all of those upstream actions - as well as the recycling. This is a very important part of that tapestry."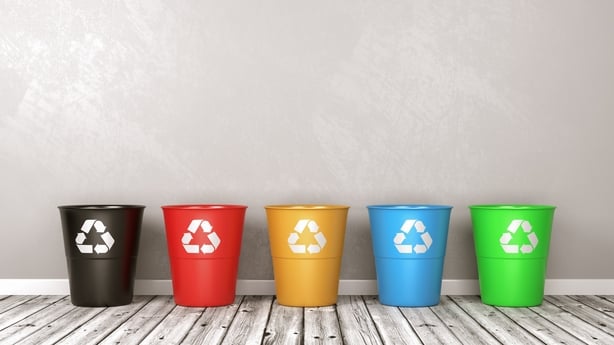 The golden rule for recycling is as follows: clean, dry, and loose.
The machinery used in recycling in Ireland need to be able to interpret what the material in your bin is comprised of. Therefore, it is essential that everything is separated out, free from non-recyclable waste, and dry.
"The equipment has got to be able to see the material in order to do something about it," he explains.
According to Tom, an empty tin of beans that hasn't been rinsed won't make it through the recycling process because the machines won't be able to cope with the organic waste involved.
Later in the show, Louise has a quick fire round of recycling questions with Tom. You can listen back to the answers in the radio segment above.
Source : https://www.rte.ie/lifestyle/living/2021/0913/1246367-recycling-rules-what-is-a-soft-plastic/
328